Discombobulated
November 15, 2023 -
Some website updates and new short story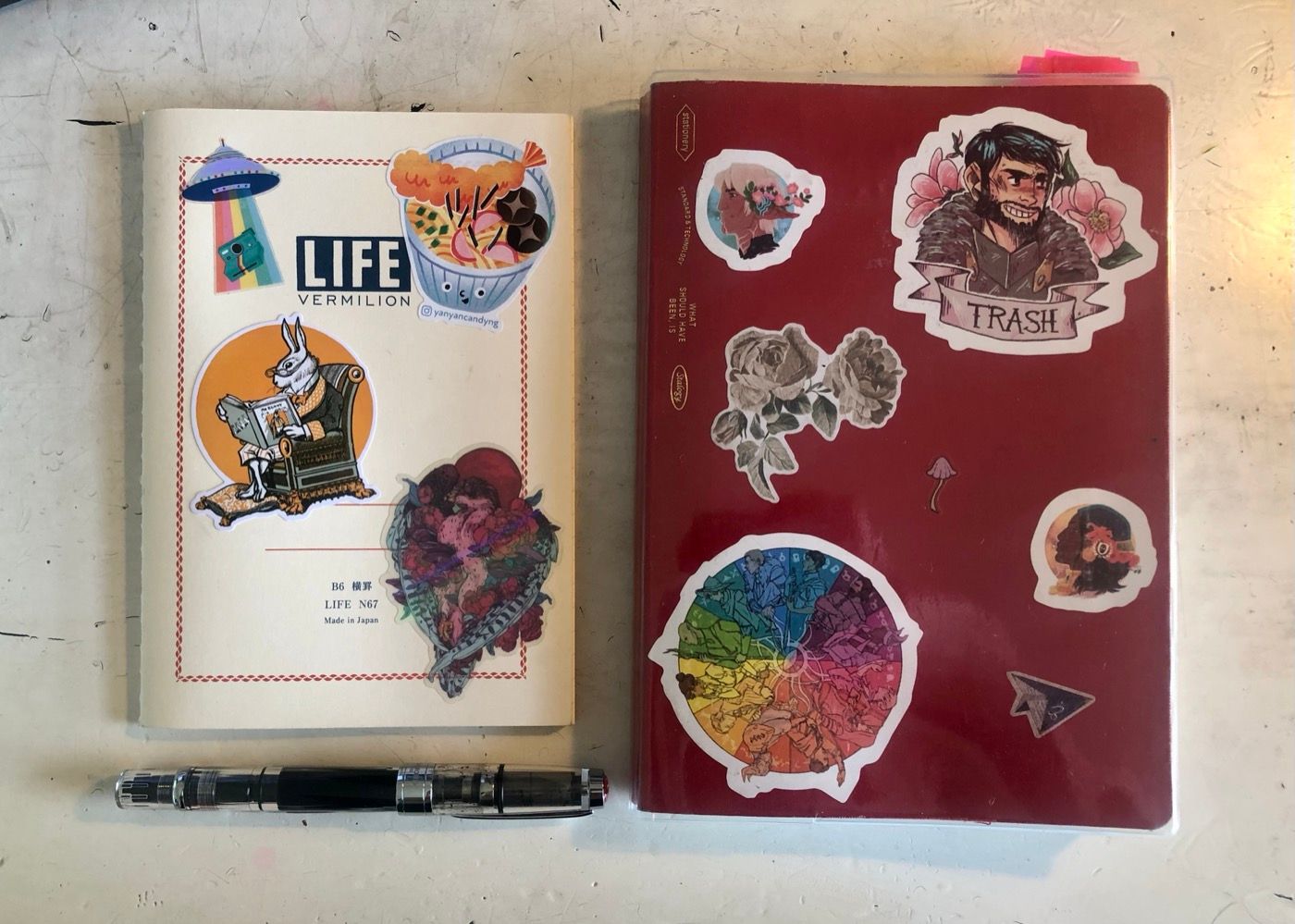 trash planet brainstorming and regular writing notebook
There's been a bit of a posting dry spell around here this year, but jeez, it feels like I have been so busy. I had a few months of intense work on where it felt like everything else just fell to the side, and I was also really frustrated with some non-progress on the Trash Planet piece I've been working on for a while.
A few things have been great to kickstart my momentum again though! First up was a re-read of Antony Johnston's The Organised Writer which has a great, concrete discussion of process. I never thought something like a manilla envelope with job sheet on the front would get me focused, but it has. Instead of scattily thinking about "all the stuff" and half-baked ideas I could pick up on any given day, I have three folders on top of my filing cabinet, and those are the projects I can choose from. (Writing TP, a third draft of "The Gravedigger's Strife", and work on getting our writing group anthology, Five By Five out the door.)
What else? Tim Clare of course. Loved his Couch to 80k podcast, and I'm working on his 100 Day Writing Challenge at the moment. Up to date 26 and as expected, it's been great. I signed up for the Plot Summit virtual seminar weekend thingy. Some of that was a miss for me, but there were a couple of speakers who I got some useful ideas from.
Just turning the wheels over. And suddenly I feel like I am going again. I started a notebook for brainstorming everything I can about Trash Planet, and have come up with a few things I'm happy with. If work cooperates and stays quiet I may get some actual, real, writing done.
That said, yesterday I somehow started trying to tweak something over on my writing blog (jessicanickelsen.com, but it's very bare-bones), and somehow (?) I wound up wiping everything and starting over again with a new jekyll theme. I am not an expert at all with hacking up a blog but somehow I've managed to get this one looking how I wanted. A fiction section with a tile for each book. And while it's a bit weirdly wordy with the sluglines (and sounds pretty twee) it's close enough to just run with for now.
And then (deep breath) I somehow wound up in photoshop (another app I just have nothing to do with usually) looking at ways I could make a good mock-up for the handful of titles that I've got going, but decided that rather than a fake book (which looks a bit weird, to be frank) a basic white background with drop shadow is probably the least egregious way to present a book cover. So I did that, updated my books and posted new links on the blog.
Then I figured the novella had been up on the site long enough, and so I be-Vellum'd the "Last Call at the Stargazer" story I had put up a while ago, and set that up as my new 'reader magnet.' It's all just fiddling really, but it feels like a refresh?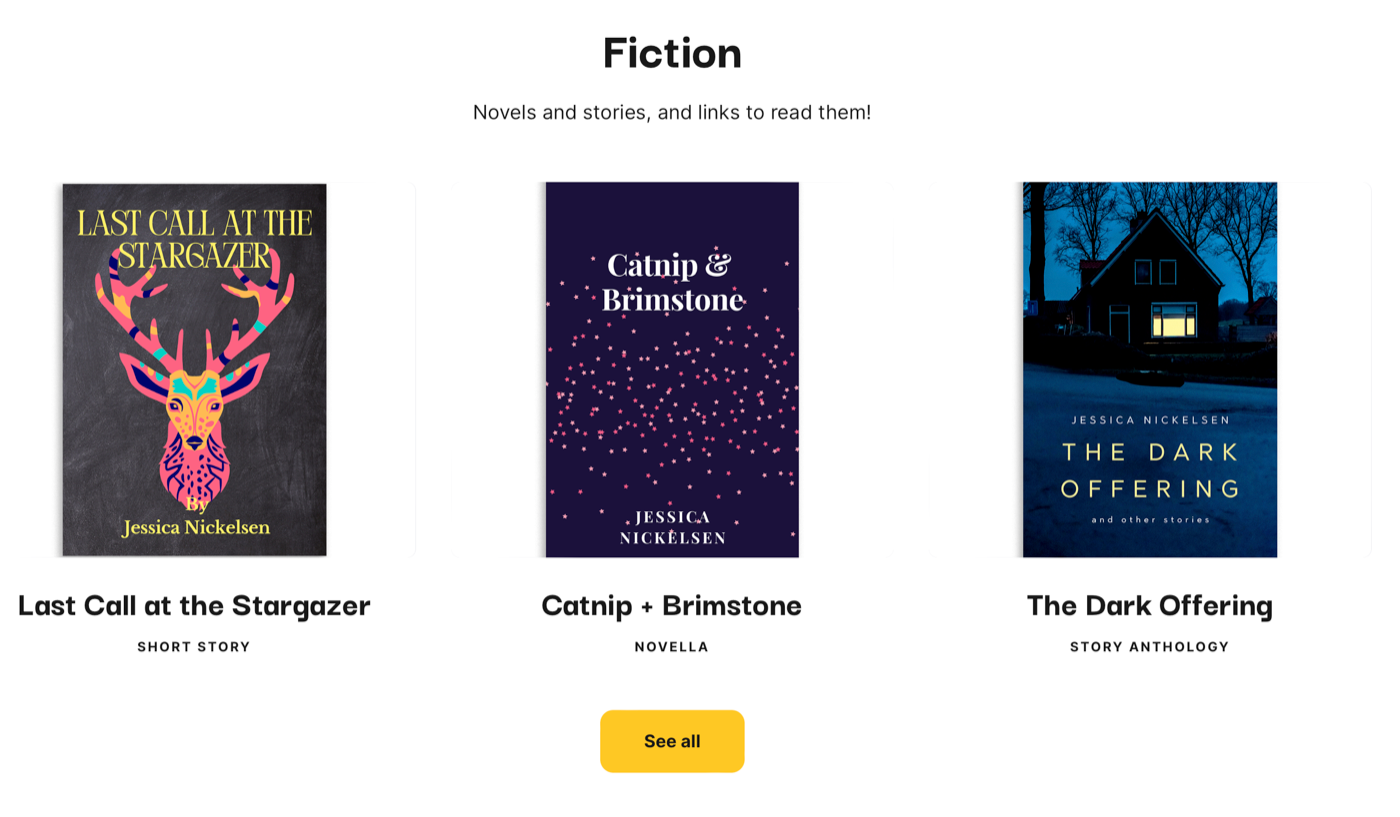 the line-up
---