Discombobulated
March 9, 2022 -
Wazzup!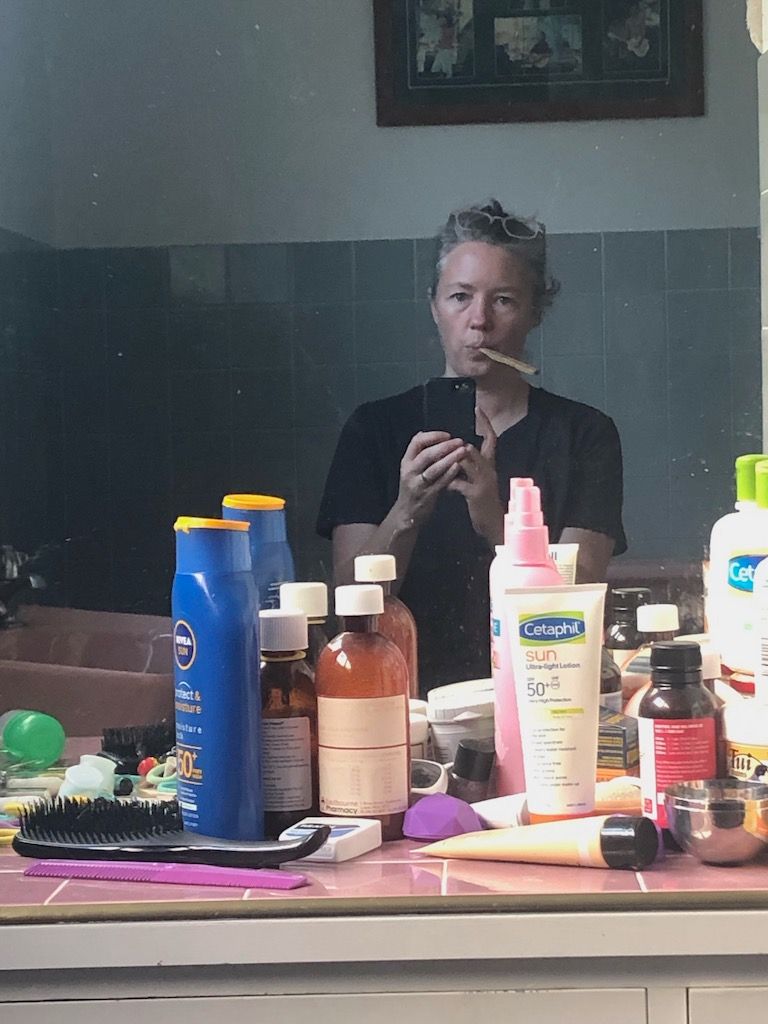 yo dudes
How's it going? It's Wednesday, and I've been working this morning at my work-work job. It's sunny, a lovely early-autumn day. I'm full-o-coffee, and can still taste the vogels-and-marmite I had for my mid-morning breakfast.
I'm dithering on my trash planet story. After I finish writing this I'm going to force myself to go write 500 words—anything to just break up this ice floe that seems to have solidified around the damn thing. It's a case of BIC HOC but I've managed to let myself get away with not actively working on it, just dithering from afar.
Distractions this week have included: signing up for (and starting to watch) a delightful Cat Rambo course called "Principles for Pantsers," running my weekly 5e D&D game for my sister and friend Sam, playing in my 2x Pathfinder games (I have a glut of tabletopping going on), work of course, Utopias to read (I'm doing those after I write those damn 500 words), Gideon The Ninth, which I'm really enjoying, and more Project Zomboid gaming than I probably should admit to.
Project Zomboid is a really strange combination of a high-lethality zombie game and The Sims. After a very long time of being an avid Sims player (I think TS4 was enough to wean me off it however), and a fan of survival games and to a lesser extent, survival games of the zombie subtype, I shouldn't be surprised that this thing has me by the goolies. It's incredibly compulsive.
But not today. Not today.
Not unless I write 500 words minimum and read four Utopia submissions and write up my notes for those, and also keep on with my spaceship research (which is really interesting, by the way), and respond to the seven work emails that just came through.
What else is going on? I have set up Stretchly on my macbook; it's a little thing that tells you to take a break after so much time online. Whenever it pops up (I do every hour) I do some sit ups and a quick entry in jrnl. I'm a sucker for stuff like jrnl, which runs via the command line (or terminal) and syncs to Git via my Obsidian vault.
Anyway, that's about everything right now. We are going to go test-drive a MG EV this afternoon. There are hardly any electric vehicles in NZ at the moment due to shipping issues, chip issues, and all the rest of it. But apparently another shipment is due to arrive in July and we're keen to reserve one. Petrol's up over $3 a litre right now and it's enough of a nudge for us to go from "yeah, someday we'd like one," to "yeah, now's a good time."