Discombobulated
February 4, 2019 -
Lost Souls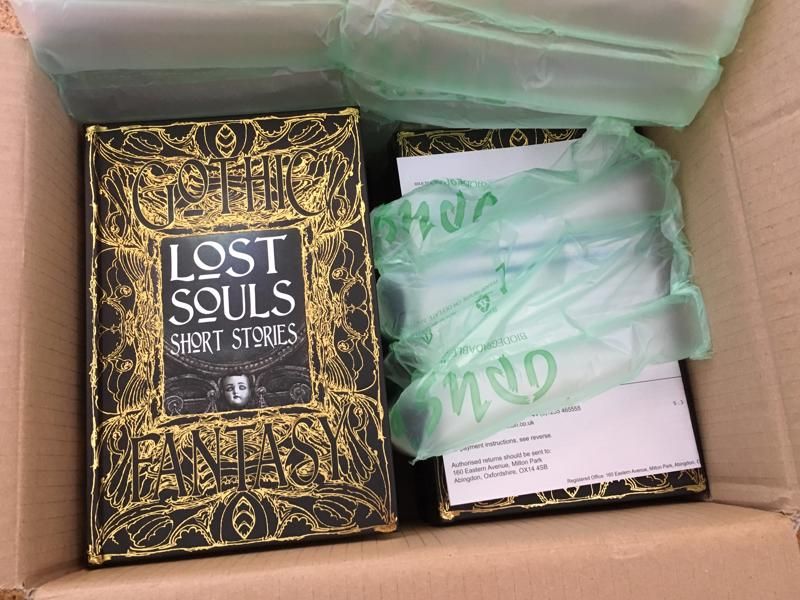 the great big box of excitement
My copies of Lost Souls arrived last week (the gothic fantasy Anthology by Flame Tree publishing that I was accepted to last year)! Apparently the books were sent out back in October but they somehow never arrived. I just assumed they'd been delayed, possibly over Christmas, but when I contacted their sales department they were horrified and kindly offered to courier another box of books to me. They arrived in less than a week, which is great, though I wonder what happened to the original box (someone out there is enjoying multiple copies of gothic fiction).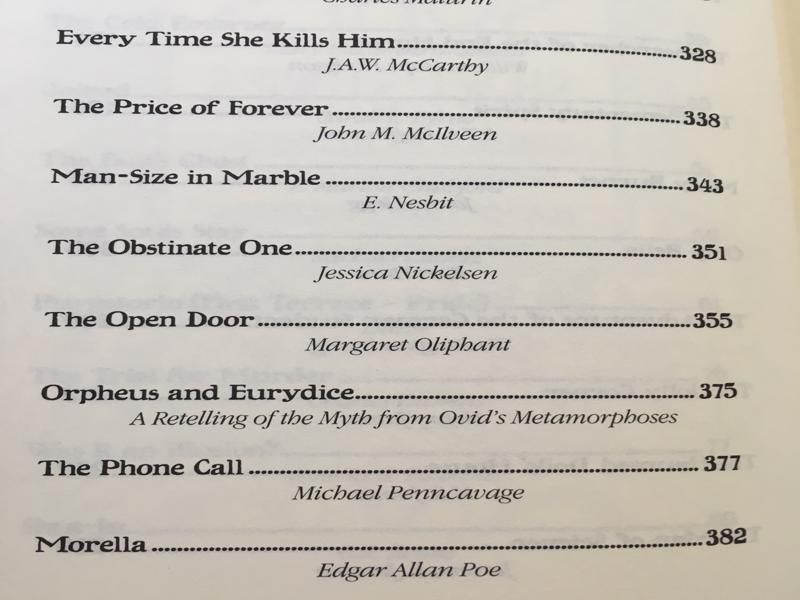 there I am, in there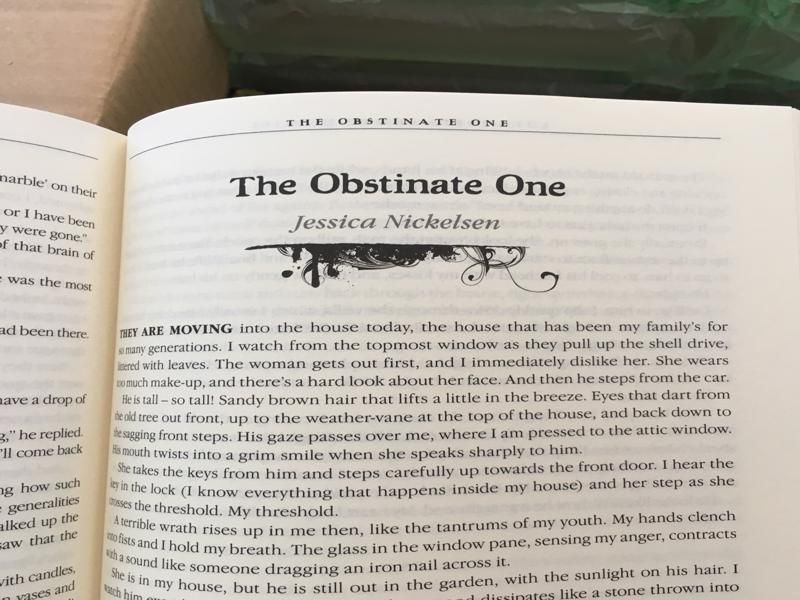 the obstinate one
It's a weird and cool feeling, seeing my name in print! You heard it here first, hehe. If you think it might be your kind of thing, you can pick up a copy through Flame Tree directly (they are in the UK), or via Amazon.
It's warming up again after a weird day where a southerly came through, after a week of hot (for Wellington) weather. We hit 31 degrees Celsius last week and it was enough to send me closing curtains and trying to get a good breeze moving through the house. While we have great central heating for winter we've never needed air conditioning before. For the most part our handy fan did the trick in moving the air around but I can really see why Australia is suffering from brownouts in the heat they're getting over there right now.
It's the day before school starts, and I think Leila is pretty excited. She's going to be in year two, and I think is feeling like a real big girl now she's no longer at the bottom of the pile. I've had a lovely six weeks with her, but it will be good for both of us to shift focus a bit (she to her learning, me to my writing). I'm really looking forward to getting stuck in to finishing Felathia (which I guess is what I'm calling it these days), and am super excited to shift focus to something new once that's done.
Also, I've decided to stop beating myself up about exercising; by that I mean the whole periods of activity / lying fallow. I'm a lot more active than I used to be when I sat at a desk for 8 hours a day, and I like that when I do sit down to work I can focus for ~1.5 hours, and then I can get up and do something else for a while. Anyway, the point is that I'm going to look to do things I actually enjoy rather than exercise I ought to be doing. So: yoga, walks, and hopefully some family kayaking as well. I like running when it's going well, but it's either amazing or awful and rarely in between.
I'm also going to try this year to spend less time playing video games (again, not that I play a ton now I'm a mum, but still, it is my go-to mode for zoning out) and instead read more. I did reasonably well with my goodreads reading challenge (32 books) but I'd like to do better this year.
Anyway, that's probably enough for now! I can hear the car slowly creeping up the driveway, which means Leila is on Steve's lap, steering the car.